Doctors in Canada are taking part in a study to see if a surgery used to treat severe obesity may also help people with
Type 2 diabetes
.
However, they caution that so far, only anecdotal evidence results suggesting the surgery works.Still, researchers are encouraged that the operation has helped some patients get rid of the disease entirely.
Cindy Dugas, 48, is one such patient. She recently had the surgery and says it has worked wonders. "My goal is to live without diabetes," she told CTV News, adding that the disease could seriously impact her health in years to come.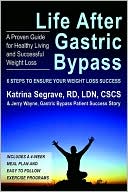 "You are looking at nerve damage, you are looking at liver damage, you are looking at heart damage, and I don't want to be looking at those things."
Ten days after the operation, Dugas said that her blood sugar levels have dramatically improved.
Critics are skeptical, but a new study may shed some light on the surgery's effectiveness in helping diabetic patients.
Dr. Mehran Anvari, a McMaster University professor and surgeon at St. Joseph's Healthcare in Hamilton, is contributing to the study, which he hopes will be extremely useful.
"This is at the moment the only treatment being evaluated as a potential cure for diabetes," he told CTV News. Here's how the surgery works. First, doctors insert tools into the abdomen and cut down the size of the stomach, which is then attached to a lower part of the intestine.
The surgery seems to change hormone levels in patients, thus eliminating their diabetes. Anvari says he's tried the surgery on six patients and it's worked on all of them. "(The patients) go off medications almost immediately after surgery, and by six months they are normal," he said.
Some doctors argue that the surgery is a risky option. They also say that no one knows how long a patient's diabetes remission may last. But researchers hope the data coming from the Canadian study will convince doctors that the surgery is indeed a new way of treating those with uncontrolled diabetes. So far, doctors said they've enrolled 20 people in the study and are hoping to have 100 in total.
Source:
CTV.ca